Peru 2020 'Yoga in the Clouds' Retreat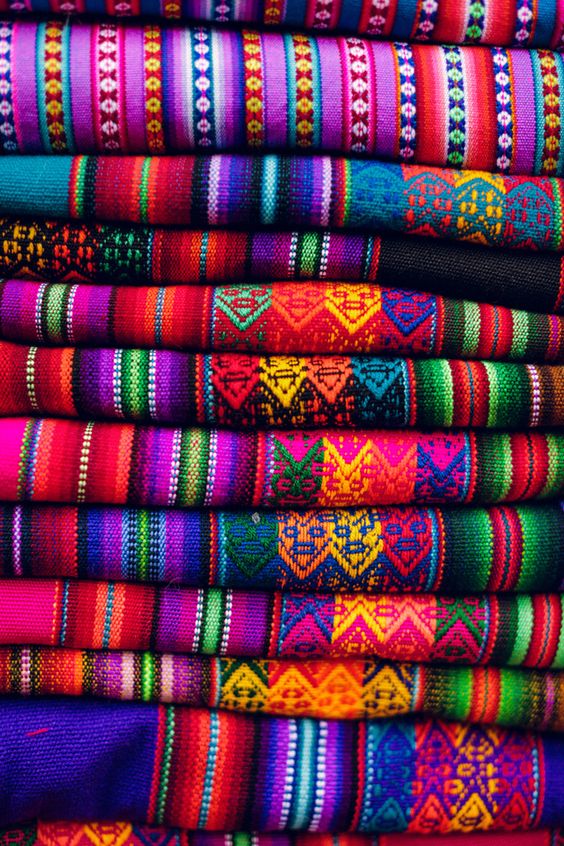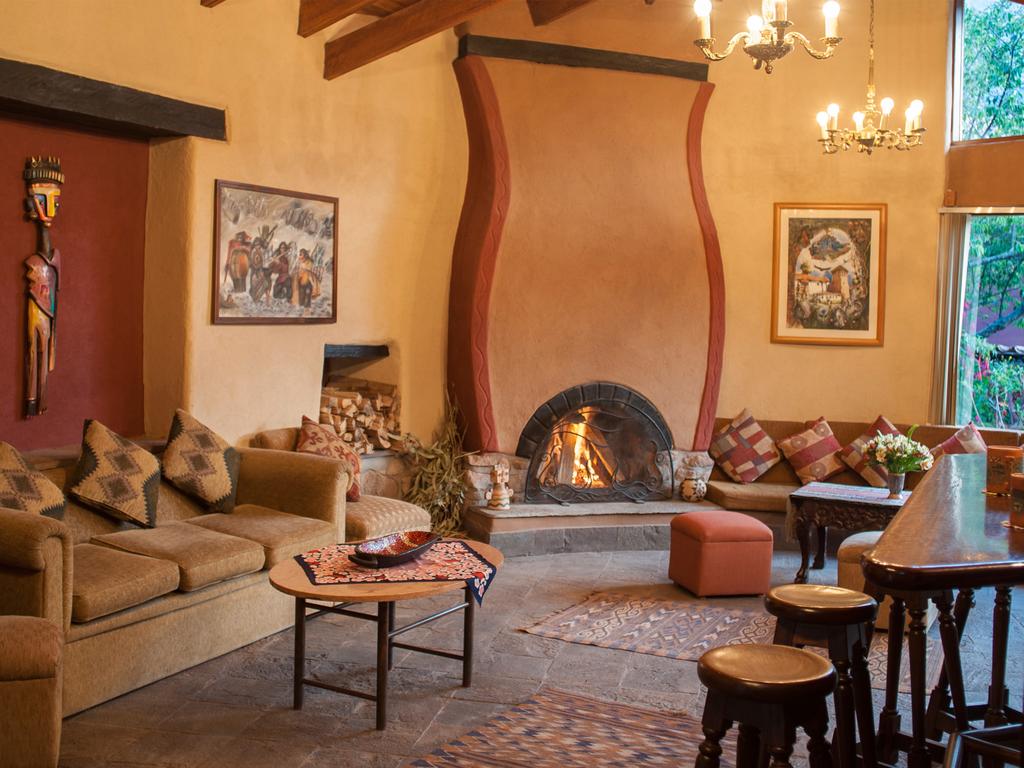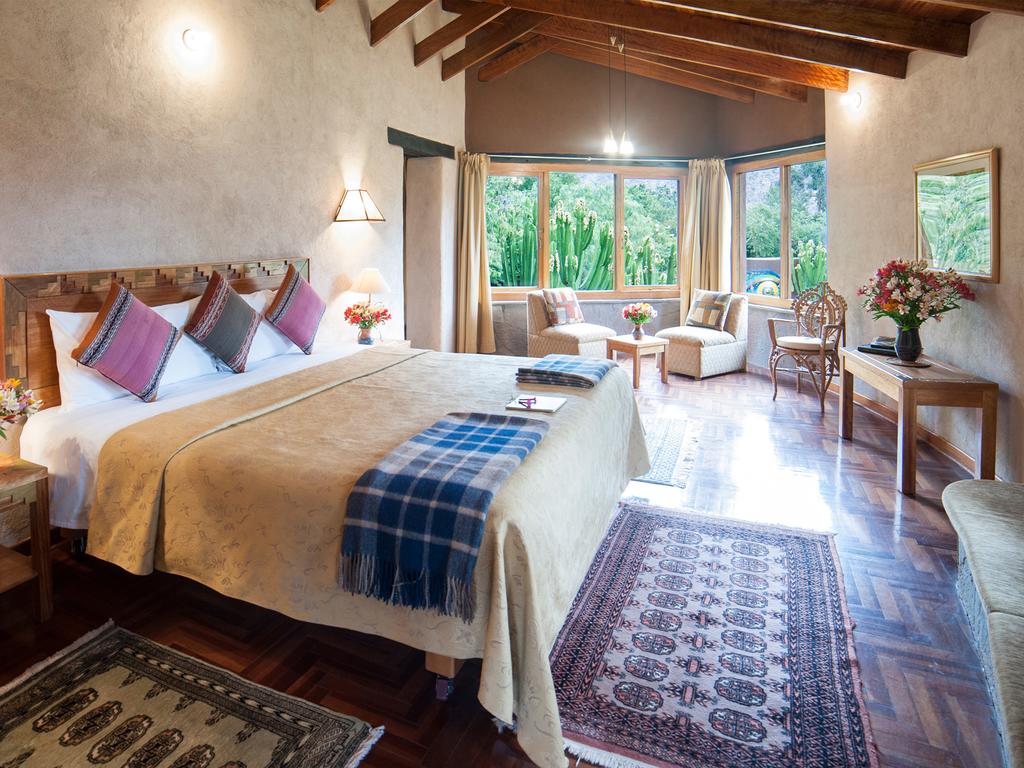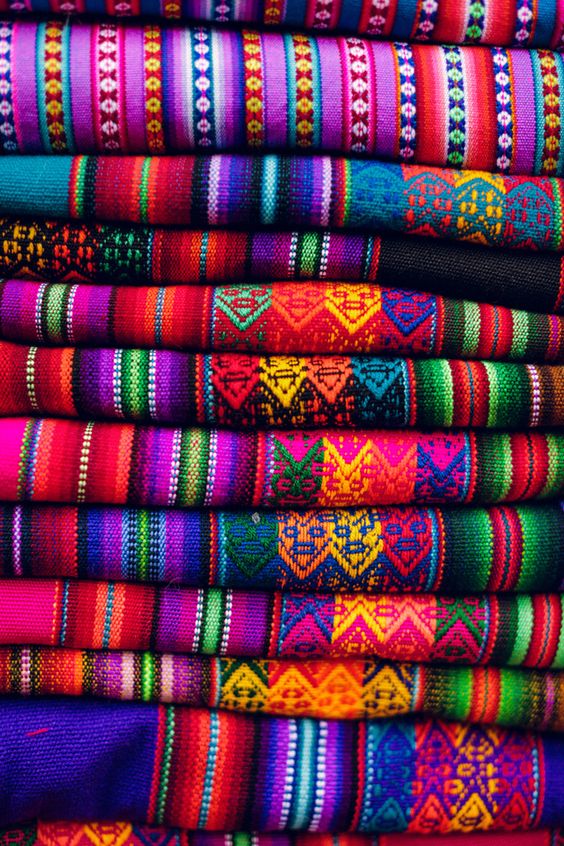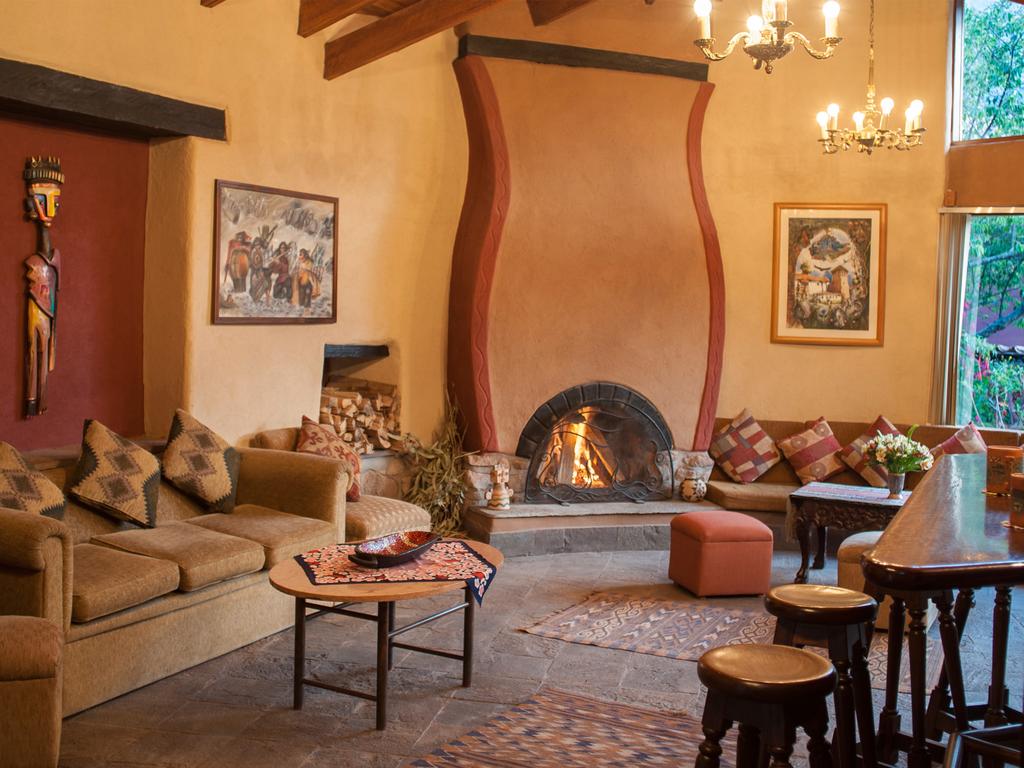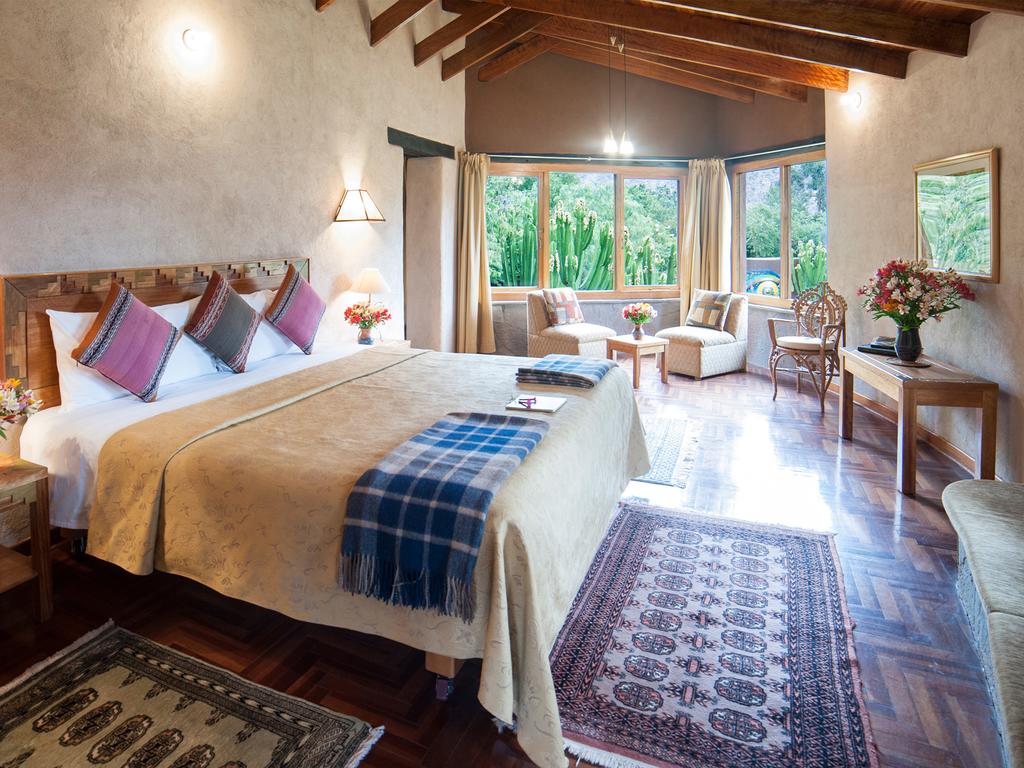 sale
Peru 2020 'Yoga in the Clouds' Retreat
Experience the Authentic Spiritual and Cultural Wonders of Peru.
'Yoga in the Clouds' Retreat with Marisela
JUNE 13 -20, 2020
Eight days / Seven nights
Cusco - Sacred Valley - Machu Picchu
It gives me so much pleasure to welcome you on this retreat with me. Peru is by far one of my most favourite countries I have visited and that I have a close affiliation to as my grandfather was Peruvian and very proud of his Quechua- Indigenous language/ Andean roots. it has been a dream to come back and share what will be a magical journey to Peru with you.
On this 8 Day / 7 nights Retreat to Peru you will be: -
Looked after from the minute you land in Cusco. GET READY for a magical transformational journey in the Andes! Diving straight in you will be exploring, absorbing sounds,sights and culture. Your senses will experience as much as possible with some time for Yoga, inner nurturing, self- contemplation and much needed relaxation. Being open to new practises such as ceremony and a chance to experience other cultures is nourishment for the soul! Retreats are the perfect antidote to get some time for you, giving your mind + body the rest it deserves.
On this retreat, your senses will be tapped into as we explore the Ancient Capital of the Incan Empire, Cusco and other beautiful sites.. Their will be a chance to explore, hike, shop, and interact with Indigenous Andean mountain folk.
You will staying at the No. 1 luxury garden retreat in the Sacred Valley. Our venue is known for its serenity, enchantment and sustainability and renowned Seven Chakra Gardens Inspiration for the 3 x Gold winning book "Chakra Gardens, Opening the Senses of the Soul" The quality and variety of offerings on this 8 day retreat has been planned so that you experience a magical journey to Peru.
During our stay at the retreat center you will:
Taste vibrant, organic, vegetarian meals ( Vegan also available).

Explore the mysterious ancient cities and temples of Cusco and Machu Picchu.

Have a professional and passionate local guide with us who teaches Andean spiritual tradition, culture, history and cosmology, allowing us to open our eyes to see and absorb.

Participation in ancient Incan Ceremonies with authentic pakkos Qero healers, who offer authentic coca leaf readings .

Hike beneath magnificent Andean peaks in awe- inspiring Sacred Valley scenery

Visit an isolated Mountain Community. Experience the heartfelt practise of Ayni , Andean reciprocity or exchange and interactive activities with Indigenous children at an Andean School ( funny story when I was in Peru last, my husbands colouring was of high interest to the children (as a caucasian male) the children were stroking and gently pulling the hair on his arms as they were not used to seeing blonde hair

Yoga classes in the sun - filled garden studios and cosy relaxing time in the Takiwasi music Shala with a fireplace and an array of Andean musical instruments for group meditations and ceremonies.

Additional healing treatments available solar-heated floral medicinal baths under the stars and crystal light healing with Spirit Doctors, combining colour, light, quartz crystals and music to clear and realign the body's chakras healing physical, emotional and spiritual illnesses.

The Chaskinawasi Cottage offers unique quality jewellery, crafts and exclusive products available to you during your stay here.
The timing of this trip has been planned just before the Inti Raymi festival.
INTI RAYMI
Inti Raymi (Quechua - Sun Festival) Is a tradition celebration of the Incan Empire in honor of the god Inti (Sun) the most revered deity in Incan Religion . It is a celebration of the Winter Solstice *.The shortest day of the year and the Incan New Year, when the hours would lengthen again….. At dawn on the Solstice, the Incas would take off their shoes and face north-east in anticipation of the rising Sun. When the Sun appeared, they would crouch down and blow respectful kisses, before raising two golden cups of Chicha in honor of Inti (a traditional drink traditionally made from grains, maize + fruits). Inti Raymi is still celebrated in Indigenous cultures throughout the Andes and is said to symbolize the mythical origin of the Incan people . The festival lasts for many days with colourful dances and processions, prayers to Pachamama (Our Divine Mother Earth) to ensure a good harvest season.
*In territories South of the Equator the months of June/ July are Winter months.
ALL DETAILS
CUSCO - Visiting sacred sites, temples + Incan ritual fountains as well as walking through the streets of the old Incan capital Cusco
SACRED VALLEY - Where we are based for 6 nights - We visit the mysterious Moray Circles a sight to behold! The ingenious and scientific methods the Incans used for farming can be seen here. Incredible place! We will visit a Quechua Mountain School, visit the spectacular ruins of P'isaq overlooking Incan Terraces, visiting the colourful markets. Also leading to a Full Day Excursion to Machu Picchu and a hike to the Incan Gateway to the Sun. Visiting thee ceremonial site of Ollantaytampu and its famous Sun Temple. a chance to wonder into Urubamba and visit the markets, an alpaca textile factory and the famous Seminario ceramics shop.
Morning/ afternoon sessions will consist of Vinyasa Flow style sessions, wrapped in with mysticism and group prayer and intention. This will start from when we reach our retreat centre. On our day trips out there will be some planned group ceremony or group meditation at some of the most sacred sites of the Incan Empire.
Afternoon/Evening sessions will be a time for special group gatherings where we will have the opportunity to come together for some relaxation practises such as Restorative Yoga + Guided Meditation, Breathing and Inner reflection workshops. In the evening we can chill by the awesome outdoor/indoor fire pit. Bonding with your group after sharing the experiences of this excursion is good for the soul.
Yoga will either take place in the shalas or pending on the weather some group gatherings will be in the Chakra gardens.
ACCOMODATION

Accomodation is in shared garden rooms

+ Twin Rooms

+ Rooms with a Queen Bed

+Large Triple Rooms

+ Single Rooms

Luxury upgrade is also available at additional cost

Single occupancy is also available at additional cost

FOOD

Organic Gourmet Vegetarian Meals are served at the Retreat. Once deposit is paid a full itinerary is sent to you and you will be able to see where breakfast, lunch and dinner is included

1st night in Cusco (Dinner is included)

INCLUDES

Listed under Additional Information
FLIGHTS

NOT Included in the pricing

Please note I am not a travel operator, all travel arrangements must be arranged by yourselves. Please note the only requirement is that you schedule flights to arrive in Cusco on the 1st day before 11am.

TRANSFERS

Airport transfers are included if arriving with the group. We have one group transfer from the airport to the hotel. If you arrive out of this time frame you will have to make your way to the hotel and pay separately.

Seperate Airport transfers and hotel bookings are not included.

COSTS + PRICING

TERMS + CONDITIONS

'Yoga in the Clouds' Retreat = £ 2075 per person

OR Early Bird Booking ( Before end of March 2019) Pay in full SAVE £150! = £1925 per person inc. deposit

Deposit to secure place (non- refundable) = £250 per person . REST OF BALANCE MUST BE SETTLED BEFORE END OF MARCH 2020

A choice of 3 payment plans

1 ) Early Bird Booking ( Before end of March 2019) Pay in full SAVE £150! = £1925 pp

2) 5 x Payments (12 Month Payment Plan - starting from March 2019. If joining the retreat later the payment structure is the same however the price will change pending on the date arrived

Deposit due end of March £250

3 X Payments @ £450 , Last Payment @ £475

3) Monthly payments - Option to pay monthly is available please contact me at hello@adornbym to arrange setting up a bank transfer.

OTHER NOTES

Please be advised that the company that this retreat is arranged through has 30 years experience in providing the best quality retreats. They are extremely helpful and efficient when it comes to answering any questions. Once your deposit to secure your space has been received . You will receive the following information :

Payment Plan checklist / receipt

Daily Itinerary

Registration/ Waiver document to sign + hand back (this can be done nearer the departure time)

Peru general Information notes

Andean Spa treatments booking sheet - this gives you an idea of prices etc. (nearer the time any treatments you would like, I can advise on when this would be appropriate to book in.
INCLUDED IN THE PAYMENT
Group transfers to and from the airport,

Quality bus + train service to Machu Picchu

All entry tickets to all sites, temples in Cusco + Sacred Valley

1 x night stay in Cusco, Dinner 1st night

7 days with our own guide.

6 x Nights at Luxury Garden Retreat Centre

Breakfast, Lunch and Dinner when specified on Itinerary.

Use of facilities at retreat center including the Floral Solar Baths, + sun filled yoga room

Yoga classes (am) , and Restorative + Guided Meditation, Ceremonial sessions (pm)
NOT INCLUDED IN THE PAYMENT
* International roundtrip flight to Cusco via Lima.
* Separate airport transfers and hotel bookings.
* Tips, sundries, alcoholic and bottled beverages, laundry and spa services.
* Some meals mainly lunch whilst we are out exploring/discovering
* Travel agency advise, please note I am not a tour operator. The booking of your flights etc is down to you.